Written in about four hours of pain and frustration, sorry. I really meant to take longer and make it super-good but I had work and my comp was formatted and upgraded and it all just seem to be trying to stop me from doing this, but I gave it all the finger and wrote anyway!

I know I haven't been on much, babe, and that I haven't harassed you we haven't spoken in ages, but I intend to change that (oh, stop cringing). And I sure as hell wasn't going to bail on writing something for your birthday, even if I did for everything else. Sadly, no smut so yeah, kinda like I'm leaving you with a twat full of plastic by my own standards. But I hope your day is good and brings you lots of great free stuff. BIG KISSES! *makes smoochy faces at the monitor*

I'd just like to say a big thank-you to me, for the beta and to me, for some helpful suggestions on the plot. I'd like to not say a big thank-you to
berrynia and
abremaline for either of those things 'cause they were too busy. :P. Any mistakes you find are my fault, but feel free to pass blame to berry and brum ... I do.

Drarry (duh). Actually kinda PG-ish.

FUCK THE DISCLAIMERS! IT'S YOUR BIRTHDAY!

(PS it's supposed to be so disjointed *nods convincingly* no really, it is ...)

The Machine.


They don't bring torches here out of respect. The walls of the erected tent are lit with the soft glow of wands rather than flickering flames that would stain the material with smoke anyway. There is an air of excitement, more so than normal, because it's not every year they hold a service on this night. The younger children are chasing each other between the rows of chairs while the adults hurry around, checking and rechecking and rerechecking everything. The teenagers sit outside, trying to look cool as they bemoan their presence and tell fantastical stories to prove just how 'too old for this' they are. Yet none of them leave even though they are welcome to do so at any time.

As every year, there are some new faces, looking lost and uncertain, but they are welcomed warmly and extra chairs are summoned. Places are rearranged, flowers are shifted and in the far corner an old lady stretches up as far as she can and manages to place her glowing wand in the last empty holster. The ceremony is ready to start.

The standard wedding service is pleasant, if a little dull. The bride just can't stop smiling and the groom refuses to look away from her. The vows are exchanged, rings placed carefully and the kiss is applauded loudly. This is the fifth wedding to take place here and the other four have set an excellent standard which is somewhat lacking in marriages in other places.

The bride and groom, are ushered into the very first row of chairs, a meaningful honour to everyone as people take their places for the evening. A few rows from the back a young boy of sixteen shifts awkwardly before trying his best to put his arm around his girlfriend shoulders without being notice. He failed badly and some of the older patrons give each other knowing smiles.

The tent quietens as it draws closer to midnight, people adjusting the ear pieces they wear to amplify the messages. The regulars are all counting the seconds down in their minds and one of children whispers 'five seconds' shrilly to her friend and they squeal before falling silent.

And inside, somewhere within the walls of the first floor, a soft beep sounds, announcing that the button of the machine has been pressed. It clicks and splutters, showing its age as the magic takes longer to prime. A loud, tinny voice rings out as the new morning begins.

"You have seventy-two new messages." Followed by a long beep as the machine searched its innards for the file.

"Malfoy, it's Potter. Look, I know you're as thrilled as we are about this, but that's just where you've been placed. We're all adults here, or at least we are, so I'm sure it won't be any problem. However we will support you if you request for a transfer. See you tomorrow."

Click. Beep.

"Malfoy, you didn't bring that folder over today, I need it before lunch tomorrow okay. And what did you do to Hermione? Why was she throwing her quills at the wall when she got back from your office?"

Click. Beep.

"Oh for god's sake, don't you ever answer this thing? I'm sure you hate it, but you could try using it once in awhile. Anyway, Hermione says you haven't been acknowledging her messages, she wanted me to try for some reason. Call or owl me when you get this, would you? You have my number, right?"

Click. Beep.

"You arrogant bastard! What? Did you think we wouldn't find out you went over our heads on this one? How dare you accuse him, you hypocritical little shit. And I fucking know you're there. Probably the smartest thing you ever did to not pick up this phone because I know a few nasty tricks that can travel down these lines! Just you wait 'til I see you tomorrow, wanker. You know, I was willing to give you the benefit of the doubt. These last few weeks you've actually seemed like a decent human being. I must have been crazy to think you'd changed. Oh sure, you say you're different, you walk around here all politeness and perfect but we're on to you this time. Your money won't buy you a new job, dipshit. You just wait!"

Click. Beep.

"I don't fucking blame you for being too chickenshit to turn up today. Well the inquest is in four days. We'll all know your game then. Pray that I don't find you before the Aurors do."

Click. Beep.

"Quit playing, Malfoy, pick up the phone. ... Come on. ... Malfoy, I know you're there, I can feel you smiling at the machine. ... You smug git." A sigh and a rustling sound something happened with the phone. "Okay, okay. You were right. We were wrong. We may have let our personal beliefs about him influence how we reacted to the situation. We're sorry. I'm sorry. I didn't give you the chance that I promised I would. ... Okay, fine. Happy now? I said it to the damn machine so you can play it back all night if you want. Now pick up the phone. ... Malfoy?" A soft beep before the click indicated that the phone was answered before the caller hung up.

Click. Beep.

"We still on for Saturday? Everyone's going to be there. You can't bail on us this time. Send me an owl. Bye."

Click. Beep.

"Honestly, do you screen every fucking call? I know you're home, so don't make me do a Search to prove it. Look, I can't find the Muldoon file, you didn't move it anywhere did you? I know I put it" Beep.

Click. Beep.

"You truly better be sick because we're totally swamped here. Look, get better as soon as you can and get your arse back to work. Preferably today. Your filing cabinet tried to bite me, your paintings are abusive to anyone who doesn't remark how beautiful they're looking today and your desk kicked Neville in the shin when he went to open the drawers. How the fuck can you work in this zoo? And why is your stapler singing? And on top of that, seeing how I'm looking at your desk, isn't it illegal to have a potted plant that can" Beep.

Click. Beep.

"I know you're not home, for once, but I just wanted to check you got Hermione's message yesterday about the retirement party. I know you don't like him, but he is, um was ... well, is for now, our boss. And no, not all of his sons are going to be there. Give me a call back will you? Bye."

Click. Beep.

"God, we've worked there for a whole year, did you get the memo? It feels like 40. When's our retirement party, dammit. And I still don't like the new boss. I don't care if it's been two months, he's still creepy. Wanna help me give him a nervous breakdown? Hermione already bailed on the idea, but I know you're up for some hell raising. I'll come over Wednesday if you're free, we can plot then. Later."

Click. Beep.

"FUCK! I just heard from Neville, god I wish I'd been there. How angry was he? Did you get that vein on his forehead bulging? Damn, Malfoy, you have to warn me when you're going to pull a trick like that. I would have loved to have helped." The voice got distant as he spoke to someone with him. "Oh don't be stupid, it's not immoral. It would have been hilarious. Sorry, I'm back. Hermione's giving me one of her 'workplace ethics' lectures or some shit. Call me when I get home, I want to hear it all. Later."

Click. Beep.

"I'm going to be a bit late tonight, so if you get to my place before I do, just let yourself in. Shouldn't be too long, see ya."

Click. Beep.

"I know you're there, but don't pick up, okay? Just don't. I don't want to argue or get into this. I'm just going to say my piece and hang up. ... Thank you. ... Look, I'm sorry about earlier, but I don't want you to get the wrong idea, okay? It wasn't a kiss, it wasn't. It was just an accident. I know how it may have seemed like it was ... something else. But it wasn't. We were just standing there and you were standing a little too close, so when we moved to get the folder ... look ... it was an accident ... it didn't mean anything. Don't get the wrong idea. And I didn't run out after ... I just ... had somewhere to be. It was just an accident, it won't happen again. Sorry for the confusion. ... I gotta go."

Click. Beep.

"Hey, Malfoy. Um, so yeah, I know I haven't called you in awhile and we haven't seen each other much outside of work. I've been busy and all. But I just wanted to say thanks for the great birthday gift. Can you hear it? Neville's playing it right now, he's awful, so at least I know I have someone to beat. Um, sorry you couldn't make it to the party, guess you have things to do too. But yeah, thanks, I love it ... Hermione! No, I'm not going to ask ... just go away and watch Neville get his arse kicked ... no ... no, leave the phone alone ... stop it, go away. ... Sorry about that. Look, I'll drop around sometime this week, or, or ... well, you could come here, challenge me to a few rounds or something. I'll, um, see you at work. Talk then."

Click. Beep.

"What the hell is wrong with you? You must have really crawled out of the wrong side of your snake pit today. Why'd you even turn up at all if you were only going to criticise everything and basically be an arsehole? Get some personality before you go out in public again, would you? Later."

Click. Beep.

"Pick up the phone. ... Do it. ... No, fuck you, Malfoy! Pick it up. ... Fine, be a prick, but just so you know I am so pissed off at you right now. Who the fuck do you think you are? You can't just kiss me then walk out. We will talk about this tomorrow, in the middle of the lunch room if we fucking have to. I'm not going to put up with this sort of shit from you."

Click. Beep.

"I just got your message, what do you mean you can't make it tonight? You didn't even give a reason. God, couldn't you have told me at work? I already went and bought all the food and ... hold on ... I have to go, Ron's turned up. We'll talk later."

Click. Beep.

"My place."

Click. Beep.

"Your place."

Click. Beep.

"Your place. I'll be there in an hour."

Click. Beep.

"Your place."

Click. Beep.

"Are your annoying friends still there? I haven't seen you in three weeks. Tell them to fuck off and I don't care if they're listening to this."

Click. Beep.

"Seriously, Malfoy, how long can they stick around? Look, just ditch them. My place, one hour ... I fucking mean it."

Click. Beep.

"If you ever come near me again, I'll rip your wandering eyes out and shove them down your lying throat. And see, I said that so pleasantly."

Click. Beep.

"Do I have to get a fucking restraining order? I will, and I'll go to the papers as well."

Click. Beep.

" ... "

Click. Beep.

" ... "

Click. Beep.

"Um, hi, it's me. Look, I've had a few weeks to calm down and think about it. Maybe you weren't lying, maybe it was just a friendly hug. But it didn't look like it. And you know I've never liked her, you know what I think she is, but yes, she is your friend and maybe I overreacted. Um ... you haven't tried to call in awhile. Er ... give me a call back when you get this. Bye."

Click. Beep.

"I said I was sorry! And I do trust you ... sort of ... but that gold-digging, little whore is another matter. Look, can we not do this on our answering machines? I'll try to give you a call when I know you're home."

Click. Beep.

"I know you're home. ... Pick up. ... Fine."

Click. Beep.

"It's me again, I know you're home so I'm just going to" A loud click sounded, indicating that the call was cut off completely from the answering machine.

Click. Beep.

"Are you okay? ... Don't hang up on me again, not today. ... Okay, thank you, I'll just talk to you then. I didn't like him, which is putting it mildly, but he was your father, so I know today was hard on you. I just hate to think of you all alone in that ridiculously large house. Have you heard from your mother lately? Did she even come back to England for his sentencing? I guess it doesn't matter. ... Come on, Malfoy, I know you're still angry at me, but don't do this, not today. Just talk to me. ... It's the least you could do, you know. I've spent the last three months trying to get him out of it and I did that for you. I won't lie to you, part of me is deliriously happy that he's dead, but I know you're not, so I'm sort of not. That rather annoys me actually, having my emotions controlled and confused by someone else. I just wish you'd talk to me again. I know I screwed up, but you don't really want to be left alone today, do you? ... Please, Malfoy ... Please." Beep.

Click. Beep.

"We're still on for tonight, right? I just ... you know ... you weren't in a good mood today, at work, so I thought maybe I should check. And, um, you were supposed to be here ten minutes ago and I know maybe you're just running a little late but I wanted to check and ... I'm rambling aren't I? Well, look, if you've changed your mind, just give me a call and you know, it's no big deal I just wanted to ... hold on ... Um, I have to go, you're here, as in here here and I'm looking like a fool for talking to your machine while you stand in the doorway ... and you're smiling at me, bastard ... and this is really confusing ... I'll just give you the phone, maybe you can talk to you."

Click. Beep.

"No, I did not forget our anniversary. And I know you only asked because you know we agreed not to do anything because it doesn't matter, it's not important, and who counts the years anyway. But I'll fucking bet you did do something just so I look really lame when I don't have a gift to give to you. You prick, you did, didn't you? This fucking parcel's from you, I can just tell. ... I hate you." A muffled ripping sound can be heard as the voice stops for awhile. "I really, really hate you. And I hate it. It's not perfect at all and I'm not going to add it to my collection and ... I hope you die. ... Damn you, Malfoy! How did you know ... ARGH! Don't fucking bother trying to call me back, I'm going shopping. And then I'm going to kill you. ... AND STOP LAUGHING AT YOUR MACHINE! Don't think I don't know."

Click. Beep.

"Hey, calling from the stop-over in Paris. How's England? It's raining here, which is so fucking typical. I finally get out of London, and this is what I get. Can't talk long, it costs a fortune to make a call to a powered phone. I call you when I get to Germany."

Click. Beep.

"Ah, Germany. I wish I was dead. Are you there? I really want someone to bitch to about the flight." Beep.

Click. Beep.

"Fucking rip-off German bastards! Do you know what they're trying to do? They want us to repeal some of our laws in exchange, but only for the British citizens that were born in Germany! What the fuck? I mean, where do they get off telling us that" Beep.

Click. Beep.

"I was so tempted to kiss the ground when I got back to England. I'll settle for kissing you instead, I'm on my way over so I'll be there soon."

Click. Beep.

"I got talked into another trip, it's in six weeks. This one's in Russia. Can I borrow some of your clothes? I'll probably meet up with you at Knockturn Alley before you get home to hear this, but you know, just in case. See you soon."

Click. Beep.

"Hey, I'm calling from the plane. look, I just wanted to apologise about how dinner ended last night. It's not that I don't want to it's just that ... well, this is a big decision and you really took me by surprise. I didn't want you to think that me not answering was an answer of no, I just ... I just need some time to think, okay? Look, we'll have dinner together the first night I get back, don't care if I'll be jetlagged. Just come over to my place at about 7 on the 15th and we'll talk about it then okay? ... I just need to think about it all."

Click. Beep.

"My plane's delayed, again. This is the fourth time it's happened on this trip. Look, I won't be home in time to keep our plans, so let's make it tomorrow night, okay? And I'm not making this up. In fact I even have your answer. Yes. Yes, okay? We'll talk about how we'll do it tomorrow. I'll probably see you at work, but that's not the best place to discuss it. ... Well, I guess you're not there, so I'll talk to you later."

Click. Beep.

"Malfoy, where are you? I've been waiting for over an hour. Look, I already said that I'm sorry we had that fight and that I was still kind of tired. I didn't mean those things I said, I was just edgy. You still said you'd be coming over tonight and I didn't mean it when I said you could so you could pick up your stuff. I was going to surprise you with dinner. I really didn't mean those things. ... Malfoy, come on, I said I was sorry, it was recorded ... Pick up the phone." The voice sighed and sounded angrier when it started back up again. "You know this is just like you. We were finally supposed to have a serious talk about all this and what we were going to do and you fucking stand me up? You're just lucky we weren't doing this in public because I would have no problem screaming at your machine while total strangers stared at me. ... Don't fucking pretend you're not home I already did a Search and you're in your library, you can hear this from there, I know how loud you have the damn thing turned up! ... MALFOY! ... You pompous, little bastard, I said I was sorry! What? Have you changed your mind? Did you decide you didn't want me to move in, after we have one little fight among the millions we have every week? Well, isn't that just lovely. You know what, just forget it. Just forget it all. You're a fucking waste of my time."

Click. Beep.

" ... "

Click. Beep.

" ... "

Click. Beep.

" ... "

Click. Beep.

"Hi ... I ... oh god, what am I doing?"

Click. Beep.

"Hi. I know you're there. You listen to your messages every night. We've had fourteen complaints about you in the last three days because you're scaring the locals from the nearby town. How loud did you turn your machine up? Look ... I know I shouldn't be calling you, I know it's not healthy. But you listen to these ... I just wanted to know you were listening to me. I'll be coming over tomorrow. Just let me see you."

Click. Beep.

"Why wouldn't you come out to talk to me? I went all the way over there, I wanted to see you. Is it because of those things I said? I didn't mean them, I really didn't."

Click. Beep.

"Dammit, Malfoy I went again and you wouldn't come out to see me. That's the fourth time this month. Why? Just ... why?"

Click. Beep.

"I won't be calling you anymore. I'm moving on with my life. You can't just expect me to sit around and wait for you to explain why you won't talk to me. And I'm tired of trying to apologise to you for things that aren't my fault. Goodbye."

Click. Beep.

There is a long gap of silence before a rather slurred, drunken voice starts up. "Hey Malfoy! Well, it's my bachelor party tonight, me and the guys are pretty gone. Just thought I'd call and see if you were coming to the wedding." Childish giggles from more than one person start up. "Just wanted to show you that I don't need you. Have fun listening to this one a few times!" Loud roars that possibly could have been cheering went on in the noisy background of the message before it ended.

Click. Beep.

" ... "

Click. Beep.

"Do you even still listen to these? Look, I ... oh, never mind."

Click. Beep.

"You would have heard anyway, it wasn't out of the papers for months. Yes, I called off my wedding and no, it wasn't because of you. I knew she was wrong for me, that's all. ... I just wanted to make that clear. Nothing I do anymore is because of you. ... "

Click. Beep.

" ... I don't have anything to say. I just wanted to listen to your voice on the message. I just had a couple of drinks, then I was trying to remember what it sounded like. Turns out I didn't forget. I just ... forget it."

Click. Beep.

"Hey, I haven't called in a couple of years. How have you been? God ... stupid question. Sorry. I've been good, might be up for a promotion next month. ... I went past your place yesterday, your mum wants to sell it, but no-one's offering to buy the land. Could be because you keep throwing things at people and throwing them into walls when they try to go near your answering machine. How much longer do you think the magic will last if you play it every night? ... Anyway, just thought I'd say hi."

Click. Beep.

" ... "

Click. Beep.

" ... "

Click. Beep.

" ... "

Click. Beep.

" ... "

Click. Beep.

" ... "

Click. Beep.

"You wouldn't see me again yesterday. That really pisses me off. I miss you more when I get angry."

Click. Beep.

" ... "

Click. Beep.

"I knew you would. I knew you'd do something if I tried to delete your messages. It stopped bleeding, if you're interested. But I'm glad, at least you acknowledged I was even there. Not like all those other times."

Click. Beep.

"Damn you, damn you to hell. I went six years without calling, I was doing so well and then ... I don't know. Nothing special happened today, but I just picked this fucking phone up and dialed. Damn you, Malfoy, if I could send you to hell I would."

Click. Beep.

" ... "

Click. Beep.

" ... "

Click. Beep.

"Forty-three years old and I dial this number the second I hear your mother got an interested buyer. ... I didn't even realise I was doing it until I got your message. Hermione will freak if she finds out I did, but I don't care. I won't let them take it from you, I promise. I'll do what I should have done years ago. I'll buy it myself."

Click. Beep.

" ... "

Click. Beep.

" ... "

Click. Beep.

" ... This will be my last message, and I mean it this time. I'm old, Malfoy, so old and tired. Sure I'm young compared to some of us, but ... I haven't been feeling well lately, the doctors share this look between themselves when they see me. What happened last week didn't help, but I couldn't just let those kids drown, you know that, you know what I'm like. The cuts won't close properly, I've been here for days now and I just seem to feel weaker and weaker. ... You know it's time to give up when Hermione asks if there's anything I would like in that gentle tone of hers. She got this awful look on her face when I asked for her phone, but she didn't say anything. ... Guess she knows there's no use. ... I just .. I'm not going to last the night, I know it. I barely made it through the last one. ... I just wanted to say all the things I never managed to. It's amazing how free you feel when you know you're going to die, I'd almost forgotten. ... I love you, Draco. ... I love you and I hate you and damn you for leaving me. I know it wasn't your fault but damn you anyway. ... I feel so old, and I'm scared. I don't want to die. I don't want to because if I do then that's it. ... And I lied to you. You're the reason I called off my wedding. You're the reason I've been so lonely all these years. You're the reason for a lot of things I've done and that makes me angry again and now I miss you more and ... it just wasn't fair. I'm rambling again, but I'm too tired to care. ... I just wanted to say something before I go, god this is fucking depressing ... I love you, I hate you, I want you, I need you ... I miss you ... I don't want to die ... It doesn't matter which way I go, because you're stuck here and so you won't be where I am ... Damn you, Malfoy, damn you to wherever I'm about to go ... Please ... Happy Birthday."

Click. Beep.

"End of messages. To delete all messages, press delete." A few seconds later the machine beeps one final time to indicate that it's over and that the story shall live for another year.

The house is silent now and the people begin to slowly move out, soft smiles and shared glances. None of them, not even the eldest, are old enough to remember the fire that consumed the old Manor so many years ago, taking its owner down with it. A small handful of people remember seeing Harry Potter when they were young, but by then he was in his fifties and nearing the end of his days.

History books spoke only of the men who fought in a war long gone. Of battles and blood and betrayal. But the believers gathered here tonight weren't interested in any of that. They only had eyes for the universal truth that the men had shown and still show by way of the machine. The truth of strength and endurance, that was what they held their faith in. That sometimes even fate can be cheated and miracles can be real. They have never seen it for themselves, but they know.

Some turn to look back as a soft laugh floats out from the burnt shell. Whispers pass by on the wind, bringing a very familiar voice to their ears and one that's not so well known, but the identity is understood. And the believers smile, for this is just another thing they can see that no-one else seems to. Another reason to respect and have faith in the powers that no mortal can control.

Two shadows at the high window look down, two young men, pale and silver even though that shouldn't be possible. No burns or age on either of them as they smile at the newly married couple walking out. Almost as soon as they are there, they retreat into the shadows before being seen. And a laugh rings out of the house again accompanied by the sound of a door slamming shut even though all actual doors were long gone by either flame or rot. Again the living have missed their chance to see them.

But the laughter and whispers are all the people ever need to believe, because it singularly defies the common belief that non-believers will always hold.

To become a ghost, cursed to remain in the mortal realm forever, you had to have died while miserable, but perhaps, if you're really lucky, you don't have to stay that way and forever won't be so bad.





And, simply cause I found it while searching for an msn icon (and this is the one I'm using :D) and it's pretty and slashy ...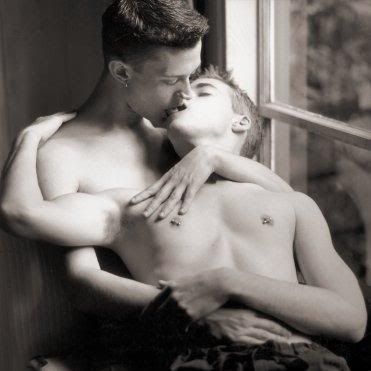 And some songs, that you prolly already have ... but hey, it's the thought that counts, right? (Dear god how I hope it's the thought)
Bjork(???) - Birthday
Patsy Cline - Happy Birthday, Baby

And simply cause it's almost mandatory now ...
David Bowie - As The World Falls Down

<<< Filler line with... >>>